Venue
The conference will be held at the Hotel Cumbres in Puerto Varas. The hotel is walking distance to downtown Puerto Varas and the lake, where most of the restaurants are located.
We have negotiated a special for the rooms at the Hotel Cumbres: Single/Double Room (per day): from USD$129 to USD$139 (+ taxes if you live in Chile). The price includes buffet breakfast, access to the SPA (heated pool, sauna, gym, etc.) and internet connection. Taxes (19% IVA) are only paid by Chilean residents. In order to get these rates, please follow the link sent in the email to all participants on September 18th, 2018.
There is a limited number of rooms at Hotel Cumbres, and there is only limited availability remaining at this point (late October). However, there are a wide variety of nearby options.
We encourage attendees to book accommodation as soon as possible after registration! December marks the start of the busy season in the south of Chile. In fact, if possible, it may be best to make non-binding arrangements as soon as possible to have a full range of options, until your registration and participation has been confirmed by the organisers.
Below we list a few options for budget accomodation with prices between CLP$19.000 (~25€ / USD$27) to $60.000CLP (~80€ / USD$90) per night: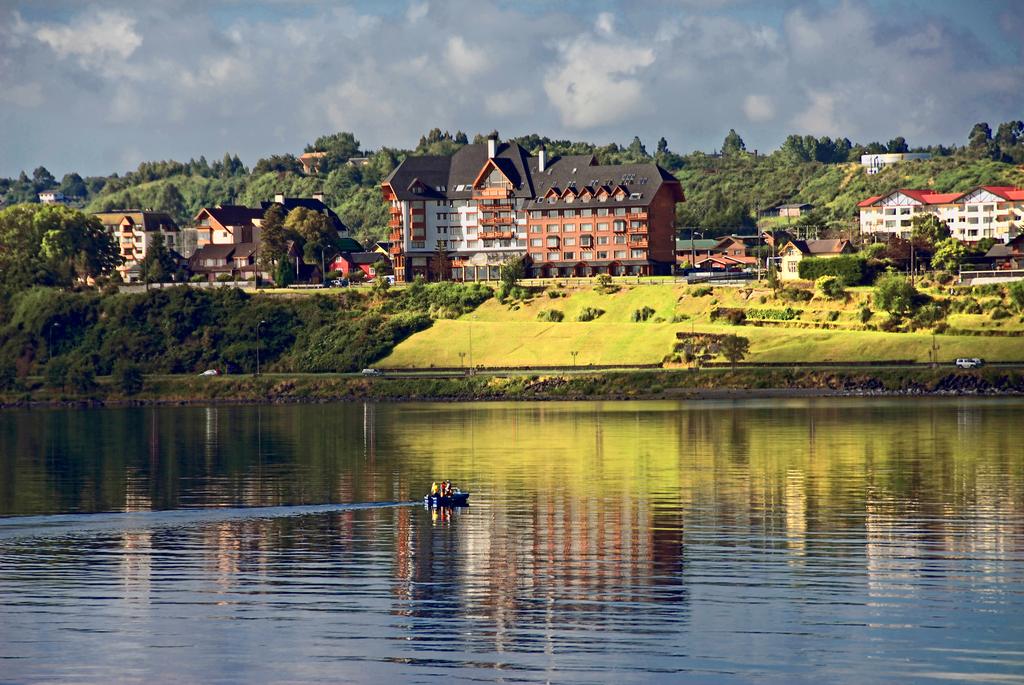 Conference Dinner
The conference dinner will take place on Thursday, December 13th, at Hotel Cabaña del Lago, which is located in Klenner 195 in Puerto Varas. This is about 20 minutes walking distance from the conference venue at Hotel Cumbres along the lake shore to the North, on the other side of the centre of Puerto Varas (see map below).
The dinner will start with a reception at 19:30 in "Salón Petrohue" and we will then have the dinner in "Salón Mirador" with a few to the lake and the volcano.
Other dinner options
Restaurants nearby the hotel:
Mercado 605 (Mediterrean, wine bar, Chilean): Imperial 605
Quintal (Chilean, Sudamericana, good for vegetarian): Imperial 650
Puelche Restaurant (Brewery, Pub, Bar): Imperial 695, corner of Itata
Toward Ensenada (East):
Da Alessandro (Italian, Pizza & Pasta): Avenue Vicente Perez Rosales 1290
Bravo Cabrera (Pizza, Bar, Pub): Avenue Perez Rosales 1071
Shoper (Brewery, Pub, Bar): Avenue Perez Rosales 1137
Toward Downtown (West):
Mesa Tropera (Italian, brewery, Bar): Santa Rosa 161, Yate Club (lakeshore)
Cafe Haussmann (Bar, Cafe, Pub): San Francisco 644
Fogon Las Buenas Brasas (Latin, seafood, soups): San Pedro 543
Cassis Chocolates & Caf ́e (Cafe, South American, good for vegetarian): San Juan 431 corner of San Jose
For further options, check out
Trip Advisor
.